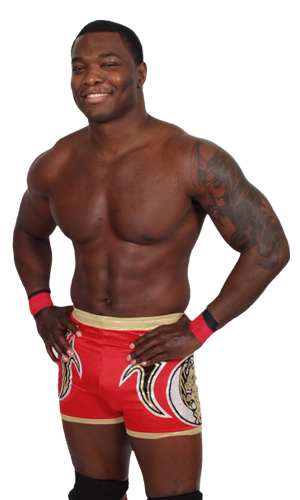 Name: Dontrelle Jones
Height: 6'2
Weight: 236 lbs.
Hometown: Birmingham, AL
Alignment: Face
Pic Base: Shelton Benjamin
Entrance Theme: "Bombs Away" by B.O.B. Feat. Morgan Freeman
Entrance Description (Optional. Only if you have anything specific you want for your entrance. Otherwise, entrances will be done generically):
Gimmick Description (Doesn't need to be long. Just something so I have an idea what your character is): Basically a fun-loving high flyer daredevil. He often tries to do things that make you go "Holy shit!" and wow you.
Real Wrestler(s) Your Character Wrestles Like: Shelton Benjamin
Signature Move(s):
Alabama Slam
The Vulcan Lock (Sin Cara's Spinning Armbar)
Finishing Move(s):
Bama Blazer (Canadian Destroyer)
Paint Me A Birmingham (Corkscrew Moonsault)